Intermedia SecuriSync® backup and file sharing
File sync and share with backup for desktops, mobile devices, and file servers.
The most current version of files from any device
Easy and secure file sharing
Reduced downtime from ransomware and other types of data loss
Integration with Windows file server, Exchange Email, Active Directory, Outlook, Office, and Office 365
Full control over files, users, devices, and sharing activities
* Product and feature availability may vary by region.
Key Features of SecuriSync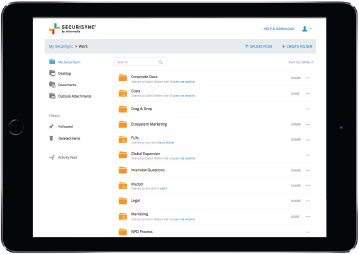 File sync and mobile access
Access files from desktops, laptops, smartphones, tablets, and the web • Always up to date • Unlimited versioning
Real-time file backup
Real-time backup of all PC files and mobile photos and videos • Restore files to any point in time with one click • Protects files & enables quick recovery from ransomware attacks
File sharing and collaboration
Secure internal and external sharing • Co-editing in real-time • Simple and intuitive • Flexible sharing permissions • Powerful administrative controls
Mobilize file servers
Windows file server integration • Access file server content from mobile devices • Easy and secure sharing of file server files • Backup and restore file server files
Business continuity during ransomware outbreaks
When ransomware strikes, it can be very disruptive to your business.  Getting users back to working quickly depends on having easy access to the latest versions of uninfected files and being able to restore them quickly.
SecuriSync offers both: in the event of ransomware infection, just select the folder you want to restore, select the target point in time—down to the minute—and press the button. Your folders are instantly rolled back to their state at that point in time. A user can then access those files instantly through the web or mobile devices, even as they're re-syncing to the user's computer.

"We already use SecuriSync to share and collaborate on files. The new backup features cut the costs of a backup provider, but more importantly, it just makes sense. Why should I have two different services managing our files?"
A Worry-Free Experience™ for SecuriSync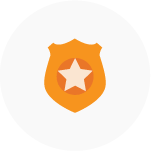 Security
Your data is private and protected in our secure, SOC 2-audited cloud.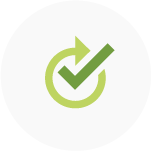 Reliability
Every Intermedia service offers a 99.999% uptime Service Level Agreement.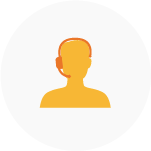 Support
If you have questions, we're here to answer them 24/7.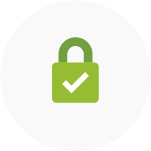 Compliance
Intermedia services help you maintain regulatory compliance.


SecuriSync Pricing
You can bundle SecuriSync with other Intermedia services or complement any existing on-premises or cloud IT environment.